Poultices have been used for centuries to remove toxins from the body or soothe inflammations. (In fact, the word stems from the Latin puls, or "porridge," which was commonly used as a poultice in days of yore.)
But in a modern-day riff on an old remedy, poultices also can "cure" deep-set stains on surfaces such as marble, like the ring left under that nice bottle of lambrusco you opened for a recent soiree. You can buy a commercial poultice product or make your own to draw out impurities in the marble. Either way, here's how to use a poultice:
Wipe down the stained area with distilled water.
Using a spatula, spread the poultice material over the stained area, about one-quarter- to one-half-inch inch thick.
Cover it with plastic and tape down the edges.
Prick a few holes in the plastic to let air in.
Let the poultice dry for 24 to 48 hours, which allows the absorbent material sufficient time to do its thing.
Remove the tape, plastic, and poultice material. If necessary, use a plastic putty knife to scrape off the poultice.
Rinse off the area with warm distilled water and wipe it dry. Repeat this process if necessary; deep stains may require several applications.
How to Make a Poultice
If you decide to make your own poultice, a number of options are available. But all involve mixing some kind of absorbent material with a liquid to form a paste that's the consistency of peanut butter or cake icing. Here are some absorbent materials that work well:
Kaolin (a clay mineral).
Fuller's earth (a sedimentary clay).
Diatomaceous earth (a soft, siliceous sedimentary rock).
Powdered chalk.
White molding plaster.
Talc.
Baking soda.
To make a poultice, you'll need to mix one of the above-mentioned materials with one of the following liquids:
Water.
Ammonia.
Mineral spirits.
Acetone.
Hydrogen peroxide.
The type of stain will dictate the combination of liquid and absorbent material used; the Natural Stone Institute is a helpful resource for more details on this.
To learn more about removing stubborn stains on your marble surfaces, read our blog about DIY marble countertop repair.
Ready to incorporate the beauty of marble into your home? Find a Santamargherita dealer near you to get started.
—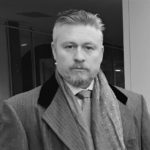 John Brodrick is the North American sales manager for Santamargherita. He has 17 years of experience in the manufacturing industry specializing in engineered surfaces for residential and commercial use. John has lent his expertise to projects worldwide ranging from airports and shopping malls to thousands of residential homes.