Depending on how they're poured and finished, concrete countertops can be appealingly earthy or industrial and chic. They provide a lovely neutral palette that allows homeowners to go bold with other elements. And, according to Houzz, they're trending for kitchens in 2018.
But concrete countertops have their drawbacks. For example, they are:
Heavy, so the cabinets they'll be resting on must be sturdy enough to withstand the weight.
Messy to pour onsite and unwieldy to transport if made offsite.
Prone to cracks from the moment they begin drying.
Easy to stain — common foods like olive oil, red wine, and coffee can harm the surface if it's not properly finished and maintained.
As an alternative, many designers are opting for engineered quartz surfaces to get the same look without the drawbacks of real concrete countertops. "I never do actual concrete countertops," says acclaimed designer Alena Capra of Alena Capra Designs, LLC. "They're a hassle. My clients want consistency, and that's why quartz is my go-to."
How to Get the Look with Quartz
To mimic the effect of concrete, look for rugged textures in shades of gray, black, and even cream. The range of tones is broad but always neutral so that unique grains and textures can stand out.
Try this: The Metropolis collection from Santamargherita offers a series of shades that fit the bill; their Wave collection offers different takes on the style.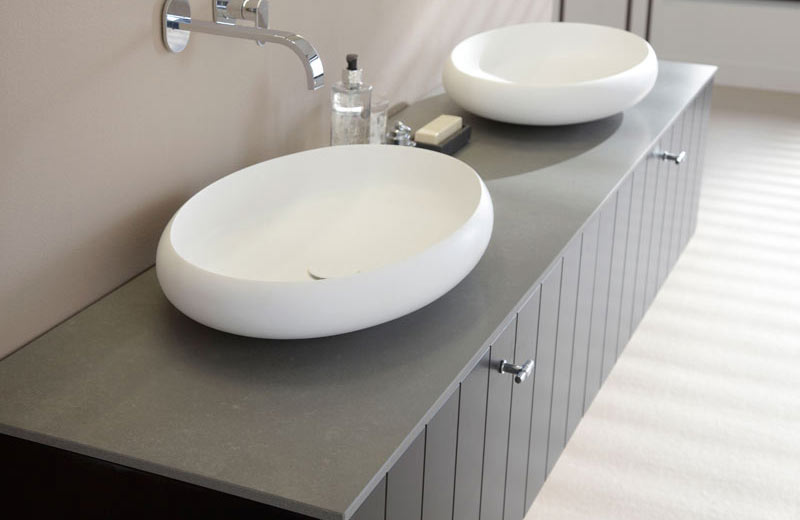 Grey Quartz, Metropolis Collection — Santamargherita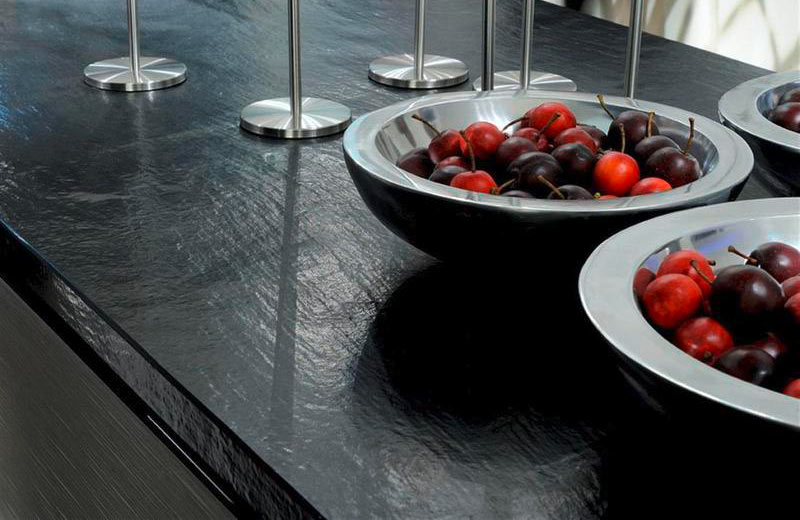 Vulcano Quartz, Wave Collection — Santamargherita
Styling Around Your Concrete Countertop
Your backsplash, countertops, and accessories will play a major role in how your concrete-looking countertop reads in your space.
Choosing a Backsplash
Go for Bold Drama …
"Because it's such a consistent and clean look, you can really 'wow' with your backsplash and it's not going to look like too much," Capra says.
Try this: Capra suggests using a beveled mirror tile with an unusual shape, like the antiqued hexagons from Soho Studio or hand-silvered shapes from Artistic Tile. Smaller herringbone tiles are also trending; Horizon Tile offers a modern take on this look with their Palms series.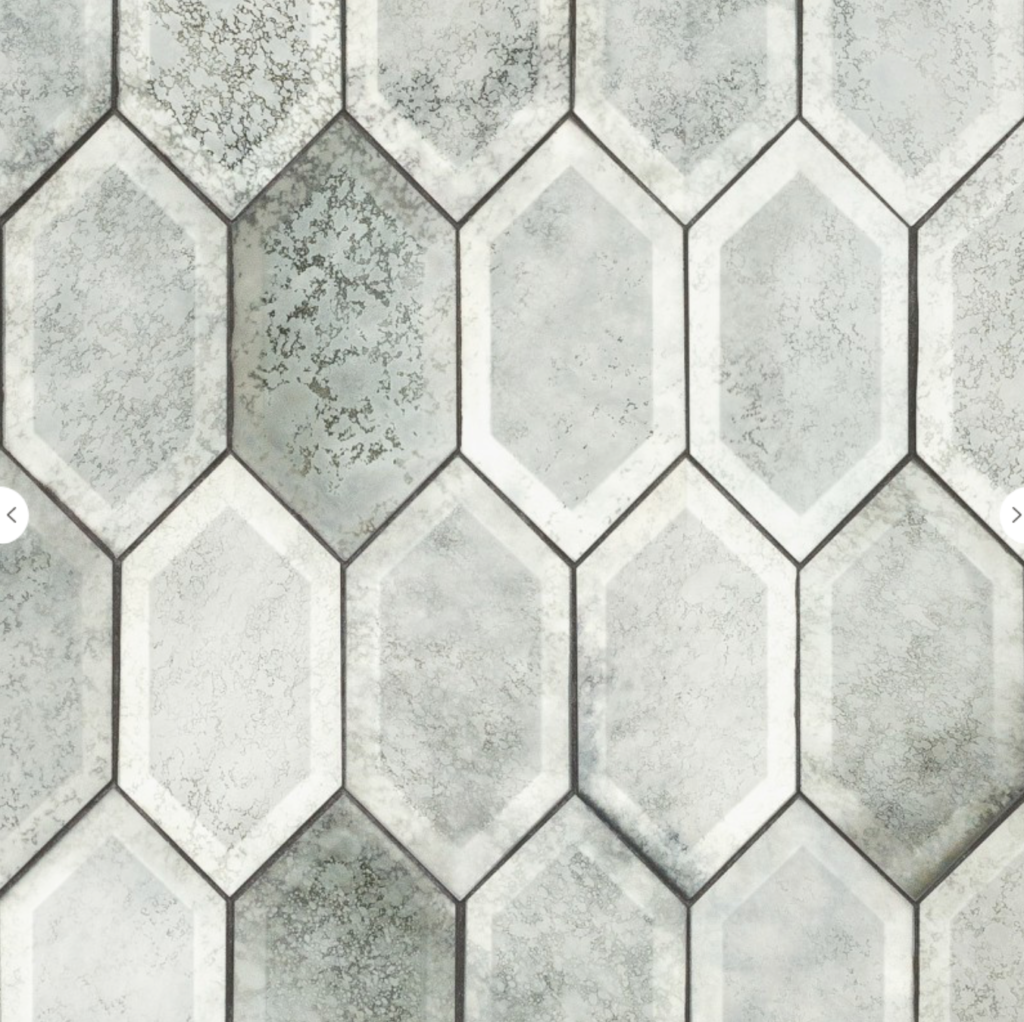 Charleston Mirror Hexagon — Artistic Tile
For more wow-factor, add high-shine, reflective texture; even metallic.
Try this: Patterns such as Collins from New Ravenna combine Calacatta Gold marble and brass, a knockout backsplash against something neutral like concrete. Horizon Tile's Cast Iron series offers a rugged, chic look, while the Vetrite Collection from Sicis brings drama and elegance.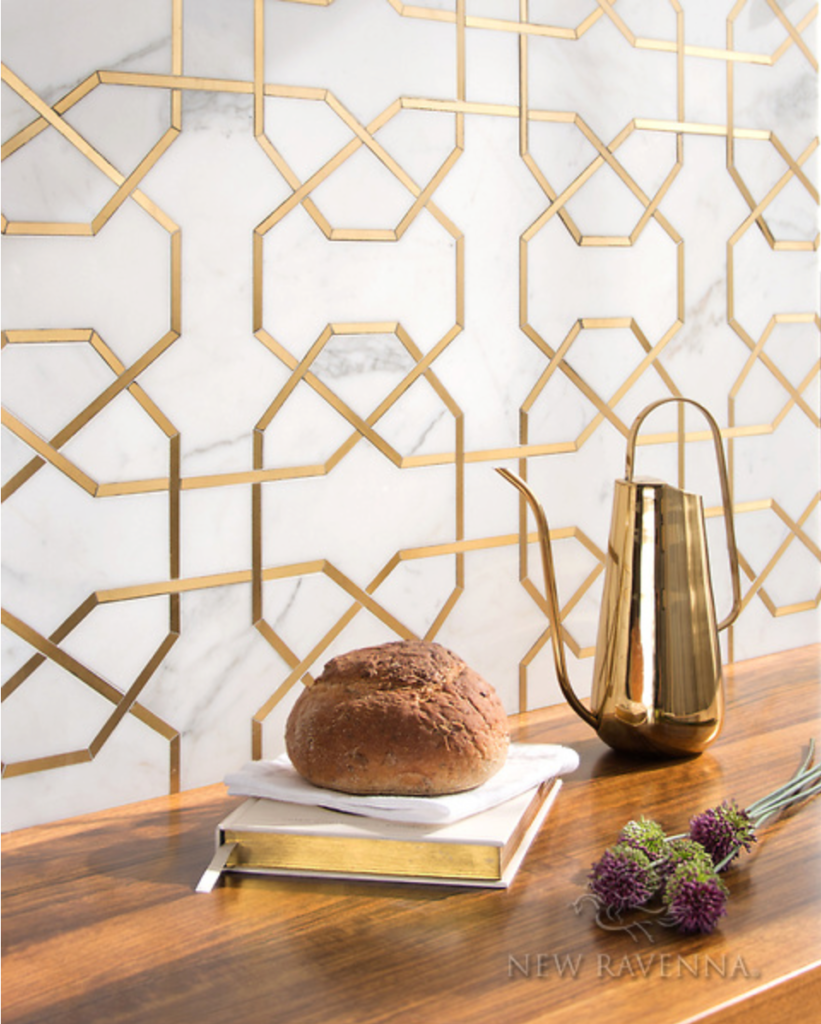 New Ravenna: Collins
… Or Opt for Muted Charm
New York-based interior designer Natalie Kraiem suggests Florim USA's Gems collection, an undulating, irregular set of tone-on-tone rectangles that turns subway tile on its ear. Their Charleston collection offers vintage barnyard charm, while Horizon Tile's Tale collection gives warm, natural beauty.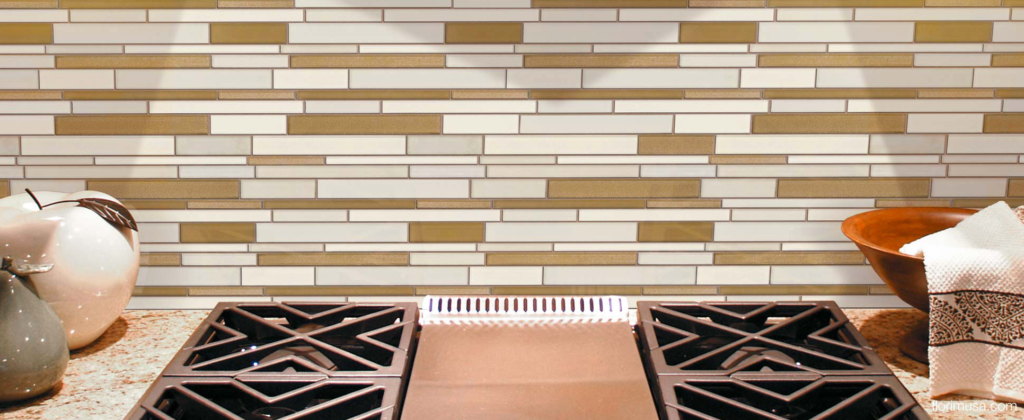 Gems — Florim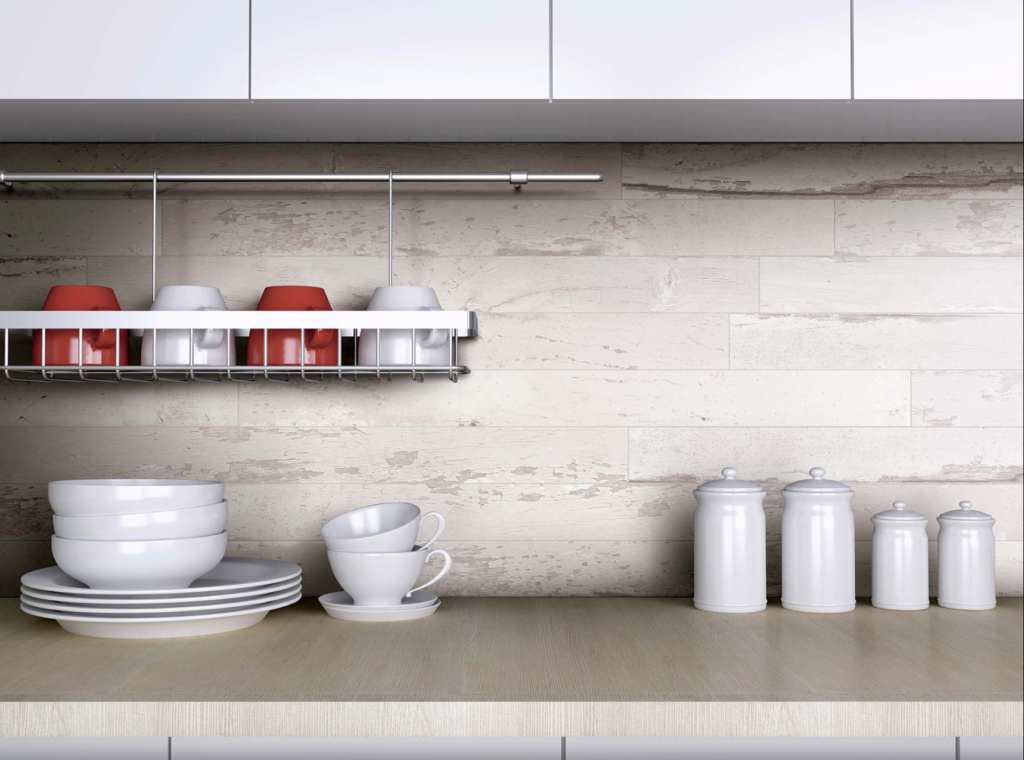 Charleston — Florim
Choosing Cabinets
For your cabinets, Capra says walnut is trending. "I'm seeing it everywhere, in both modern and traditional takes," she says. "It looks great with concrete because of its rich tone."
Try this: If you're not doing a new installation or don't feel like swapping out your existing cabinets, play with texture instead. Painting your existing fronts in a high-gloss finish or swapping in a bold color is an easier way to hit the reset button.
Accessorizing Your Concrete Countertop
When it comes to accessories, bold colors and clean lines stand out on a neutral concrete-like surface.
Try this: Available in 43 colors, a KitchenAid stand mixer makes a handy and pretty accessory.  You can also get a punch of color and plenty of use from a toaster or kettle from Dualit.
No kitchen is complete without java-inspired accessories. Try something unique, like the under-counter Scanomat TopBrewer, a sleek spigot designed for any tabletop that works with an app to dispense whatever brew you want. Or pour yourself a cup from a classic Chemex.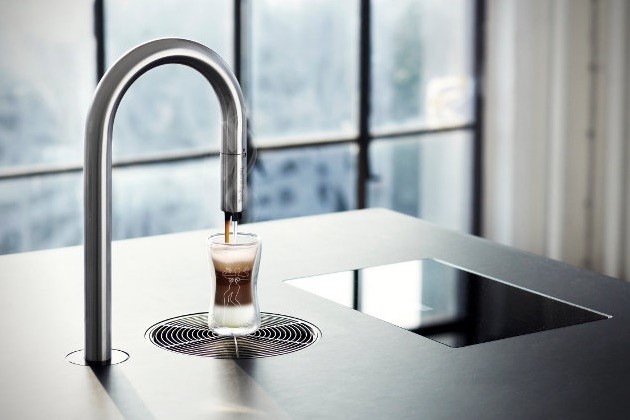 TopBrewer — Scanomat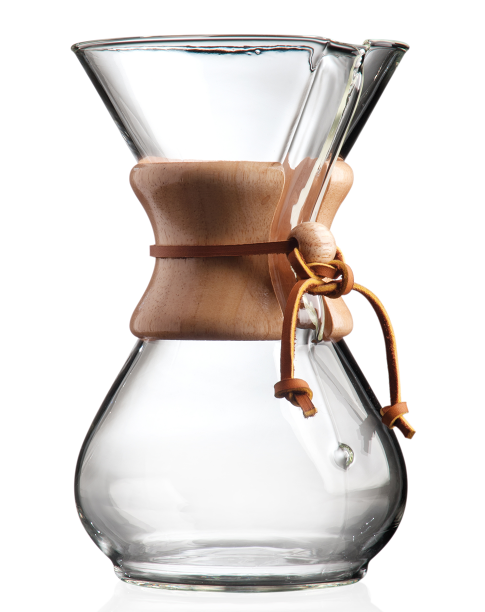 The Classic Pour-Over — Chemex
To add charm to your concrete-countertop-inspired kitchen the Italian way, add these six accessories to your shopping list. Ready to get the look of concrete countertops in your home? Find a Santamargherita dealer near you to get started.
—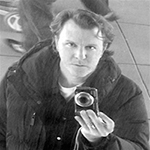 Stephen Treffinger is a freelance journalist covering interiors, design, tech, and more. He has written for such publications as the New York Times, Wall Street Journal, Domino, House Beautiful, and many others. When not typing away at his laptop, he is also a potter.