Santamargherita Certifications
Cleaner Air With Our Surfaces
Santamargherita engineered surfaces meet the world's most rigorous and comprehensive standards by Greenguard Gold Indoor Air Quality program for the release of low emissions of volatile organic compounds (VOCs) in indoor environments (formerly Greenguard Children & Schools). Santamargherita engineered surfaces help to obtain LEED certification for sustainable buildings.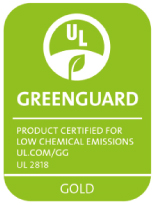 High Standards, Low Emissions
Santamargherita surfaces contribute to keep better indoor air and environment quality. Santamargherita surfaces have been tested by international NSF for the use in the food industry, and for emissions in the air. Santamargherita surfaces comply with the strict Greenguard criteria that certify their suitability for buildings to be used as schools and hospitals.

Recycled Content, Sustainable Building
As a member of the Green Building Council, Santamargherita promotes the LEED international building rating system (Leadership in Energy and Environmental Design), for sustainable building construction. This rating system is based on credits assigned to a project with specific and strict criteria. Because of its recycled content and technical features, Santamargherita surfaces can contribute to the LEED certification of sustainable buildings for the following criteria: construction waste management, recycled content materials, regional materials, minimum energetic performance, low emission materials, and innovation in design.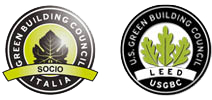 Kosher Certification
Santamargherita, a leading producer of marble and quartz-based agglomerates, is now even more competitive thanks to the KOSHER certification. Following careful analysis, the chief rabbi of the Jewish community of Venice has certified that the Santamargherita surfaces are suitable for preparing food in accordance with KOSHER food rules.  The certification was obtained after having received many other environmental awards, such as Greenguard, Greenguard Gold and NSF.
The company's goal has always been to focus on the production of materials that are compatible with the health of our planet and of its people and, today, it stands out for its interest in protecting cultural needs.

SBID Professional Industry Partner
Santamargherita is a Professional Industry Partner of The Society of British and International Design. Based in London since 2009, SBID is the main reference organization in the UK for education, best practices and professional code of conduct development for the interior design industry.