The new year is right around the corner, and so are 2018's hottest interior design trends. From bold colors to polished accents to waterfall countertops, these trends expand the scope of design with surfaces in mind and lend a fresh perspective to create the ideal backdrop for your home.
Here, we share our favorite up-and-coming styles and help you decide how to apply them to your abode. Time to get your design on.
Granite is out. Quartz is in.
Granite has been prevalent in kitchens past, but that's coming to an end. Quartz is quickly becoming the top dog of the countertop world and will be the reigning champ in 2018. In addition to its sleek, uniform look, quartz's scratch- and stain-resistant qualities make it a solid choice for modernizing your home.
"Quartz is becoming extremely popular for countertops," says Dallas-based interior designer Michelle Meredith. "The high-end designs would tend toward genuine marble, but most people are leaning more toward quartz because of its durability and cost-effectiveness."
Pair neutral countertops with bold two-tone cabinet colors.
One of the most aesthetically pleasing interior design trends for 2018 is to pair neutral or light-colored surfaces with bold cabinet colors, replacing the all-white-cabinet style. Deep blues and vivid oranges and reds are in vogue for the coming year.
You can even go so far as to have one color for the upper cabinets and another for the lower, according to Gates Interior Design. Pick an off-white quartz countertop, then choose a light gray on top and a bold, rich blue on the bottom. Or go for gold with ginger-hued cabinets that accent slate-tinted surfaces.
If you're up for a project, paint one set of cabinets yourself. The kitchen is the best place in your home to get creative, so let your style dictate the palette.
Dynamic backsplashes replace subway tile.
Basic rectangular backsplash tiles are so 2017. The new year calls for pattern, color, and movement, says Keller Williams Realty. If you prefer all tiles to be the same color, opt for fun shapes and a dark grout. If multicolored ones pique your interest, stick with diamonds or hexagons and pick a light grout.
But any dynamic backsplash should be offset by a quartz or marble surface with minimal movement to avoid clashing. If you're renovating your kitchen or bathroom, pick a neutral countertop color without a lot of texture, and let the backsplash of your dreams speak for itself.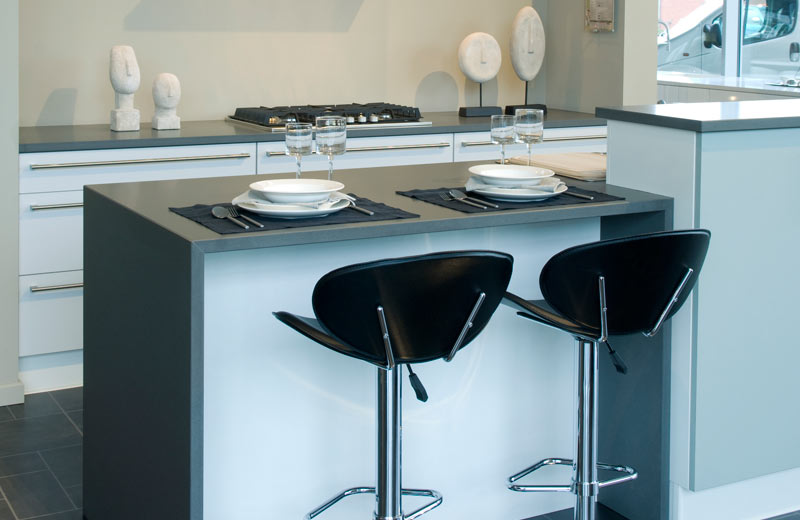 Waterfall countertops modernize your home.
As far as 2018 interior design trends go, this is the sleekest. Waterfall countertops — meaning when the material used on a horizontal surface continues down the side to the floor — have been gaining steam and are poised to make a splash for the new year, D Home magazine managing editor Sarah Bennett says.
Houzz agrees, noting that the style "can create a dramatic focal point in the kitchen," or anywhere in your home, for that matter. The vertical component also makes a room look more polished and can hide unsightly cabinet edges. Implementing a statement quartz or marble pattern for your waterfall kitchen island countertop gives the space elegance and refinement.
Brass accents brighten up a room.
Golden-hued brass and bronze accents are heating up 2018. This interior design trend will make lighting and hardware stand out, according to designer Michelle Meredith. If you want your kitchen faucets to pop, your cabinet handles to shine, or your bathroom mirror frames to gleam, brass accents are the solution.
But be sure to choose an area of your home with neutral or mellow surfaces for your brass accessories, as balance is the key to successfully executing any trend. The accents will instantly illuminate a room and tie the decor together. Getting down to brass tacks has never been so fashionable.
By keeping these interior design tips in mind, you're set to take your space into 2018 with style.
It's not too late to add surfaces to your wish list — find a Santamargherita dealer near you to get a head start on your 2018 design goals.
—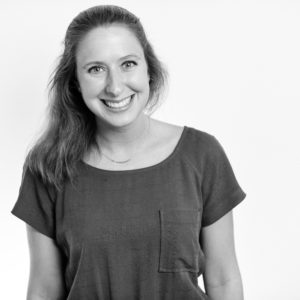 Christiana Nielson is the managing editor of D Magazine and formerly an associate editor for American Airlines' in-flight magazine, American Way. She enjoys traveling every chance she gets, especially when it entails eating the best pizza on earth in Florence or Rome.